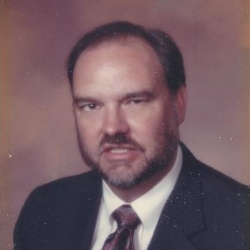 Phil R. Parker
Civic Leader
Phil's generous spirit and community service express his devotion to Grapevine. A Class of 1964 graduate from Grapevine High School, he lettered in football, basketball and golf. He attended TCU before joining the U.S. Army and then served in the Army Reserve.
Upon returning from the Army, Phil wasted no time getting involved in community service. In 1969, he was appointed to the Grapevine Zoning Board. In 1970, he was elected to the Grapevine City Council, the youngest yet to ever serve in that position. He led the establishment of the first Parks and Recreation Department, the first city swimming pool, and the building of two city parks. He also personally met with U. S. Representative Jim Wright to encourage the Corp of Engineers to permit a golf course to be built on Corp property in Grapevine, now the Grapevine Golf Course. Phil was instrumental and adamant that the Grapevine High School golf teams should be able to practice and play for no charge. That privilege also has been extended to Colleyville Heritage High School and Faith Christian High School golf teams. Numerous state golf championships and student scholarships are the result of this effort.
Phil was first appointed to the GCISD School Board in 1974, and then elected to the Board in 1976. As a real estate businessman, he led the Board to start acquiring land sites for future schools and other expansions. Such expansions included Dove Elementary, the old Grapevine Middle School, Colleyville Middle School, and Grapevine High School. As a past city council member, he was able to unite the school district and the city by merging the two tax offices. During Phil's terms on the School Board, his leadership and foresight were influential in helping to make GCISD a premier school district.
Phil has made extraordinary contributions to Grapevine. In 1981, he opened Willhoite's Restaurant on Main Street after he remodeled the building to its original store front. Afterwards, many other businesses joined the effort to bring distinction to Grapevine's Main Street Historical District where tourists visit all year long. Phil served on the Convention and Visitors Bureau for 13 years, Main Street Days Chairman, and on the Board of Directors for three banks. He has earned much recognition for this service: Business Hall of Fame, D.E. Box Citizen of the Year, Ted Willhoite Legacy Award, Bill Gaither Memorial Award, a recognition plaque at the Grapevine Golf Course, and a Historic Preservation Award for the Willhoite's building. Also, Phil was honored in 1975 with the Friend of Education Award for Outstanding Service and later inducted into the GHS Hall of Fame.
The Parkers have been in Grapevine since 1904, owning and operating businesses since 1937. Many residents remember the Parker Furniture and Appliance Store owned by Phil's parents, L.W. and Imogene Parker, GHS graduates from 1934/1935. Last year Phil's granddaughter was the family's 12th graduate from GHS with two others still waiting their turn.