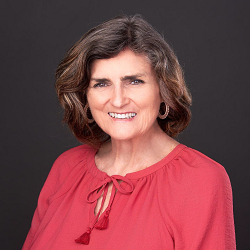 Linda Tidmore
Educator
Linda Tidmore came to GCISD in 1980 and spent her first three years as a reading teacher at Grapevine Middle School. During that time, she was chosen Teacher of the Year for the district. In 1984 she became the GMS school counselor and remained in that role for seven years. Linda moved to Bear Creek Elementary in 1991 as assistant principal and then served as principal at Colleyville Elementary from 1993-1995. When Glenhope Elementary opened in 1995, Linda became its first principal and served there for four years. She then moved to Cross Timbers Middle School as principal for the next thirteen years where she received the PTA Honorary Life Membership award in recognition of her great dedication to children and the community.
Linda graduated from Cleburne High School in 1960 and received her Bachelor of Science degree from Texas Tech University in 1964. She received her M.Ed. from Arizona State University in 1970.
After serving 48 years in education Linda retired but continued to be involved in community activities. She served as the educational liaison for Leadership Colleyville and was president of the Grapevine Colleyville Association of Retired School Employees. She also worked with student teachers at various schools in Fort Worth through the Teach for America program. She served as a volunteer for the City of Grapevine at the City Museum and at conventions at the Gaylord Texan Resort and Convention Center.
She is an active member of First United Methodist Church in Grapevine where she serves in various ministries. Linda has also been active in life groups and Bible studies and helps in programs that deliver meals to underprivileged children. She has been a student mentor through GCISD and a Big Sister through that program.
Those who were privileged to experience Linda's giving spirit, both teachers and parents alike, describe her as warm and nurturing with a willingness to help others. Her unwavering dedication to excellence in education and her uplifting and inspiring example endeared her to those she served.